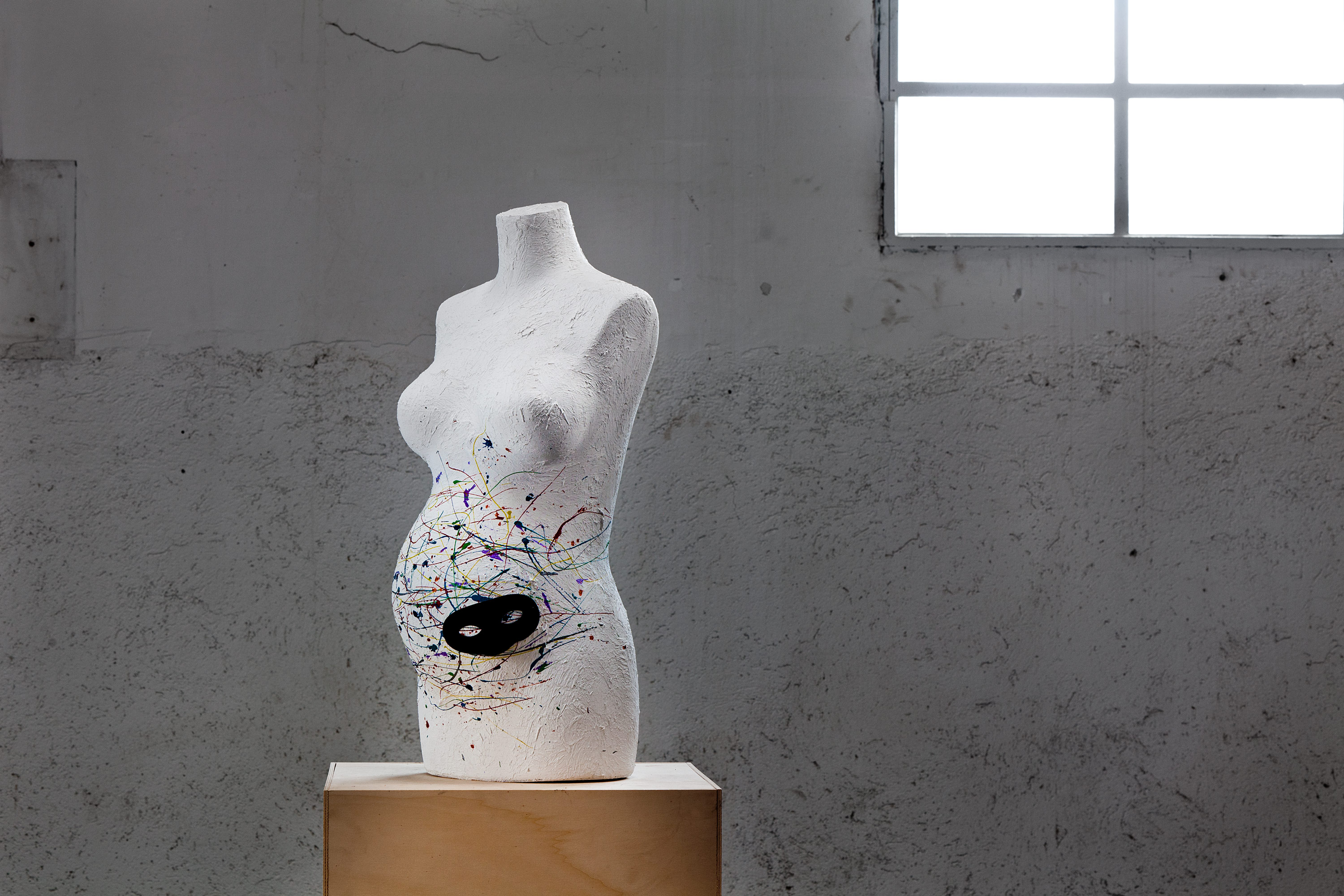 Immaginarlo – Quanti visi ho visto.
Moltissimi. Tutti diversi. Tutti unici.
Quando è possibile, anche di nascosto, li osservo maniacalmente quasi cercando di leggere quei segni che ogni viso porta con sè. Segni personali, secolari. Mappe segrete che io cerco a volte tranquillamente, a volte furiosamente, di decrittare o meglio svelare.
Facce, facce,facce di tutti i tipi, di tutte le storie del mondo. Mi piace penetrarle, farle mie, sentirmele addosso. Sono vite reali ed immaginate che vanno ad appiccicarsi alla mia vita. La stimolano, la lusingano, la respingono, la marcano, la completano, la irretiscono.
Visi visti una solo volta, magari di sfuggita e mai più dimenticati. Visi guardati a lungo, sotto il sole o sotto la pioggia.
Presunzione la mia. Voler entrare nella storia di un altro essendo me stesso nell'altro o l'altro in me stesso. voler vivere più vite o più facce della stessa vita.
E' la prima volta, però che mi trovo a pensare disordinatamente ad un viso mai visto, nuovo sconosciuto. Un viso che prepotentemente gridando, si affaccerà alla mia finestra aperta.
Ti penso, ti immagino anche affannosamente, senza in realtà nessun risultato.
Ti aspetto, anche con molto timore, ma ho voglia di vederti. Sarà emozionante, lo so. Finalmente ti vedrò!
Vedrò il tuo viso, il viso di mio figlio, e i suoi colori.
Ti vedrò guardarmi. Mi vedo guardarti.

Imagining it – How many faces I have seen.
A lot. All different. All unique.
When possible, even in secret, I watch them almost manically trying to read those signs that every face carries. Personal signs, secular. Secret maps that I try sometimes peacefully, sometimes violently, to decrypt or rather to reveal.
Faces, faces, faces of all types, all of the stories in the world. I like to penetrate them, make them mine, feel them on me. They are real lives and imagined ones, that are going to stick to my life. They stimulate it, they flatter it, the repel it, mark it, complete it, ensnare it.
Faces seen only one time, maybe in passing and never forgotten. Faces looked at for long, under the sun or under the rain.
My presumption. Wanting to enter the story of another, being myself in the other or the other in myself. Wanting to live more lives or more faces of the same life.
It's the first time, though, that I find myself thinking disorderly of a face never seen, a new unknown. A face that forcefully shouting, will look out at my open window.
I think of you, I imagine you even frantically, without any results in reality.
I wait for you, even in much fear, but I want to see you. It will be exciting, I know it. 'At last I will see you!
I'll see your face, the face of my son, and its colors.
I will see you looking at me. I see me looking at you.

Immaginarlo 80x40x35 cm © Liviano Orologio