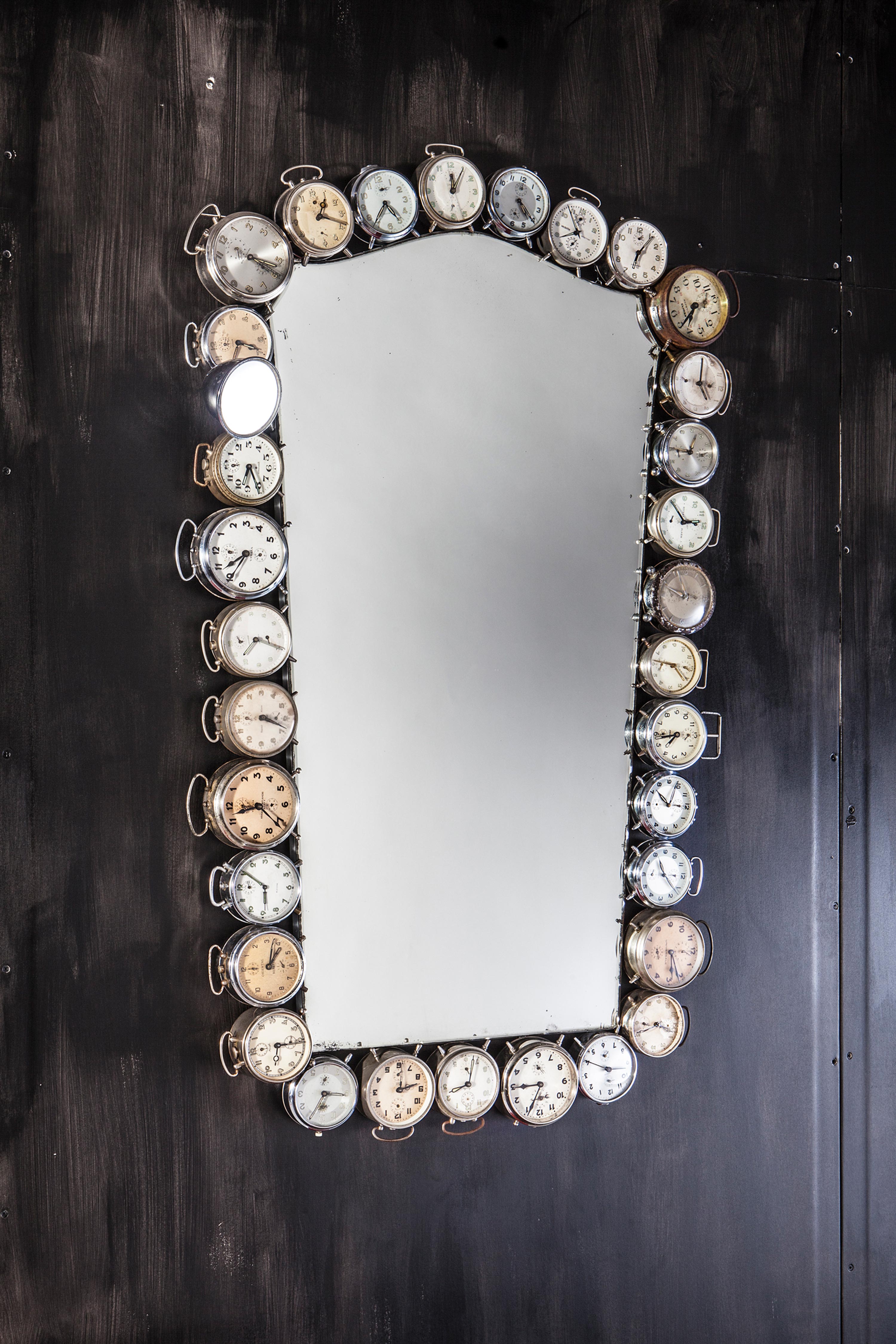 Rivedersi  e guardarsi – Giovane vigoroso ed illuso,se potessi rivedermi.
Vecchio stanco e ormai usato ed abusato, se mi guardo adesso.
Cinquantenne sono, ma non ora davanti allo specchio.

Seeing again and looking at oneself – Young vigorous and deluded, if I could see myself again.
Tired old man and used and abused by now, if I look at myself now.
I am fifty, but not now in front of the mirror.

Rivedersi e guardarsi 127×80 cm © Liviano Orologio