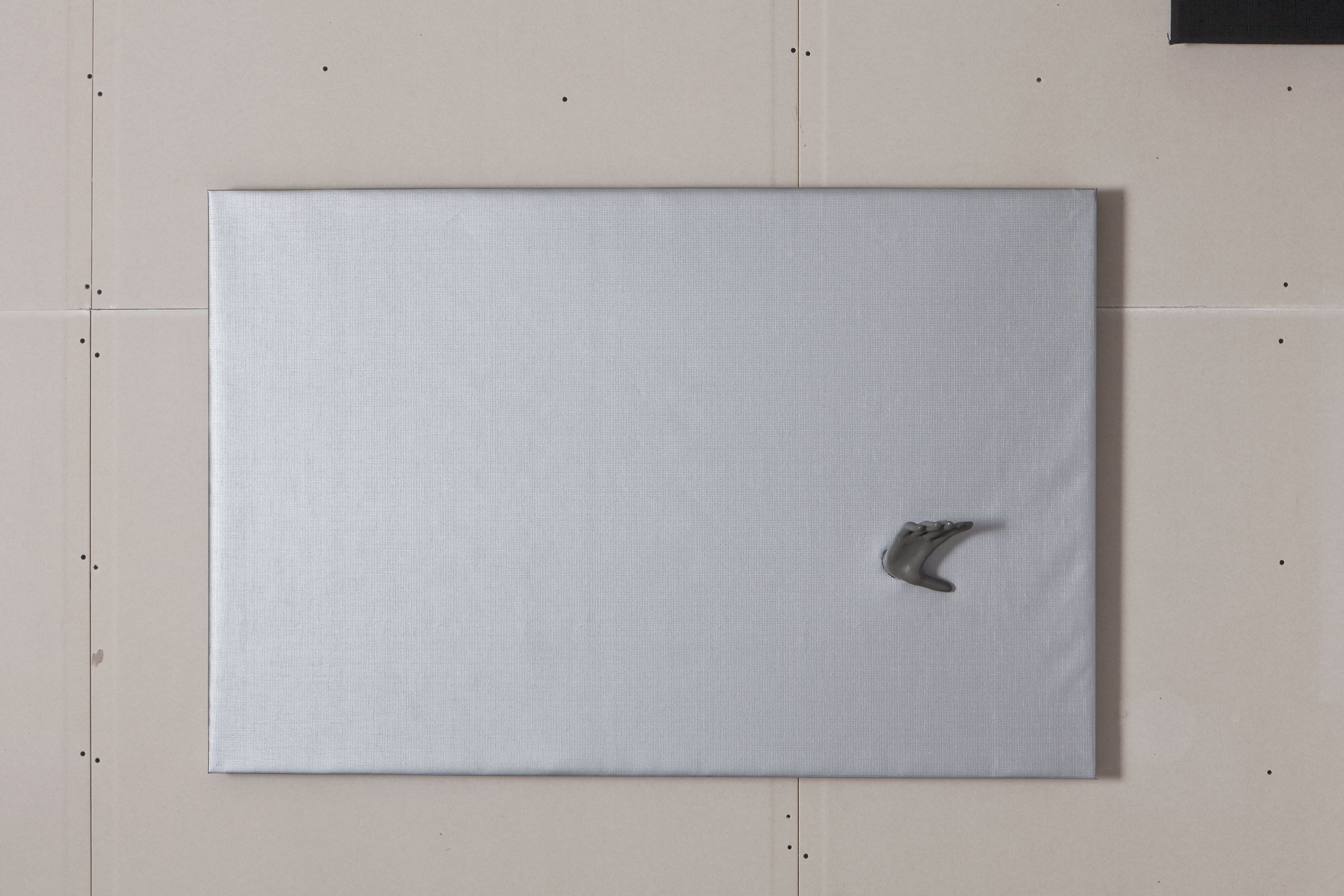 Sabbie mobili – Di chi è quella mano? Afferrala, di chiunque sia. Potrebbe essere la mano di un tuo amico, di una persona cara oppure di uno sconosciuto.
Di chi è? Il suo viso non si vede, ma una persona è lì sotto da chissà quanto tempo. Sprofondata nella sua pozzanghera grigia, non una parola riesce ad emergere. Solo la sua mano tesa parla, ma spesso usa un linguaggio sottile, sfuggente, cifrato, timido quasi fino alla vergogna. Impercettibile. Diffidente. Riservato. Silenzioso.
Difficile, molto difficile capirlo, sentirlo, vederlo, toccarlo.
Difficile il solo riconoscerla, la solitudine. Afferrarla, poi!
Di chi è quella mano? Di una persona cara, di uno sconosciuto oppure la tua?

Shifting sands – Whose hand is that? Grab it, whomever it belongs to. It could be the hand of a friend of yours, of a loved one or a stranger.
Whose is it? Her face is not visible, but a person has been down there for who knows how long. Sunk in her gray puddle, not a word can emerge. Only her extended hand speaks, but often uses a subtle language, elusive, coded, shy almost to shame. Imperceptible. Wary. Reserved. Silent.
Difficult, very difficult to understand it, hear it, see it, touch it.
Difficult just to recognize loneliness. Grabbin it, then!
Whose hand is that? Of a loved one, a stranger or yours?

Sabbie mobili 147×97 cm © Liviano Orologio