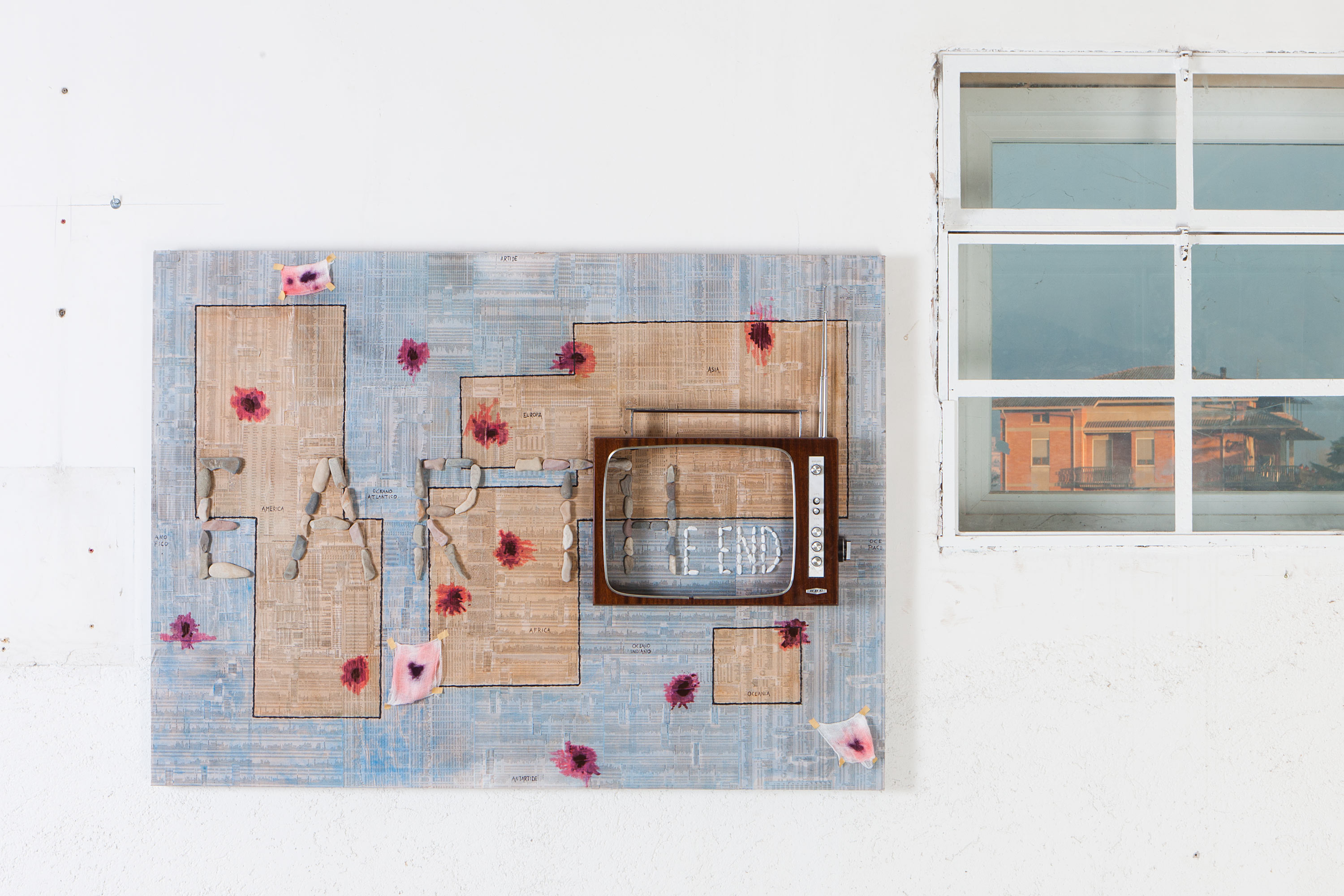 Titoli di coda – Bizzarro film!
Si è partiti con il baratto , poi vennero i soldi.
Ora si è tornati al baratto . Per quanti più soldi possibile, barattiamo la salute della nostra grande casa e di noi, suoi piccoli abitanti.

Credits – Bizarre movie!
It started with the barter, then came the money.
Now we are back at the barter. For as much money as possible, we barter the health of our large house and ours, its small inhabitants.

Titoli di coda 108×147 cm © Liviano Orologio