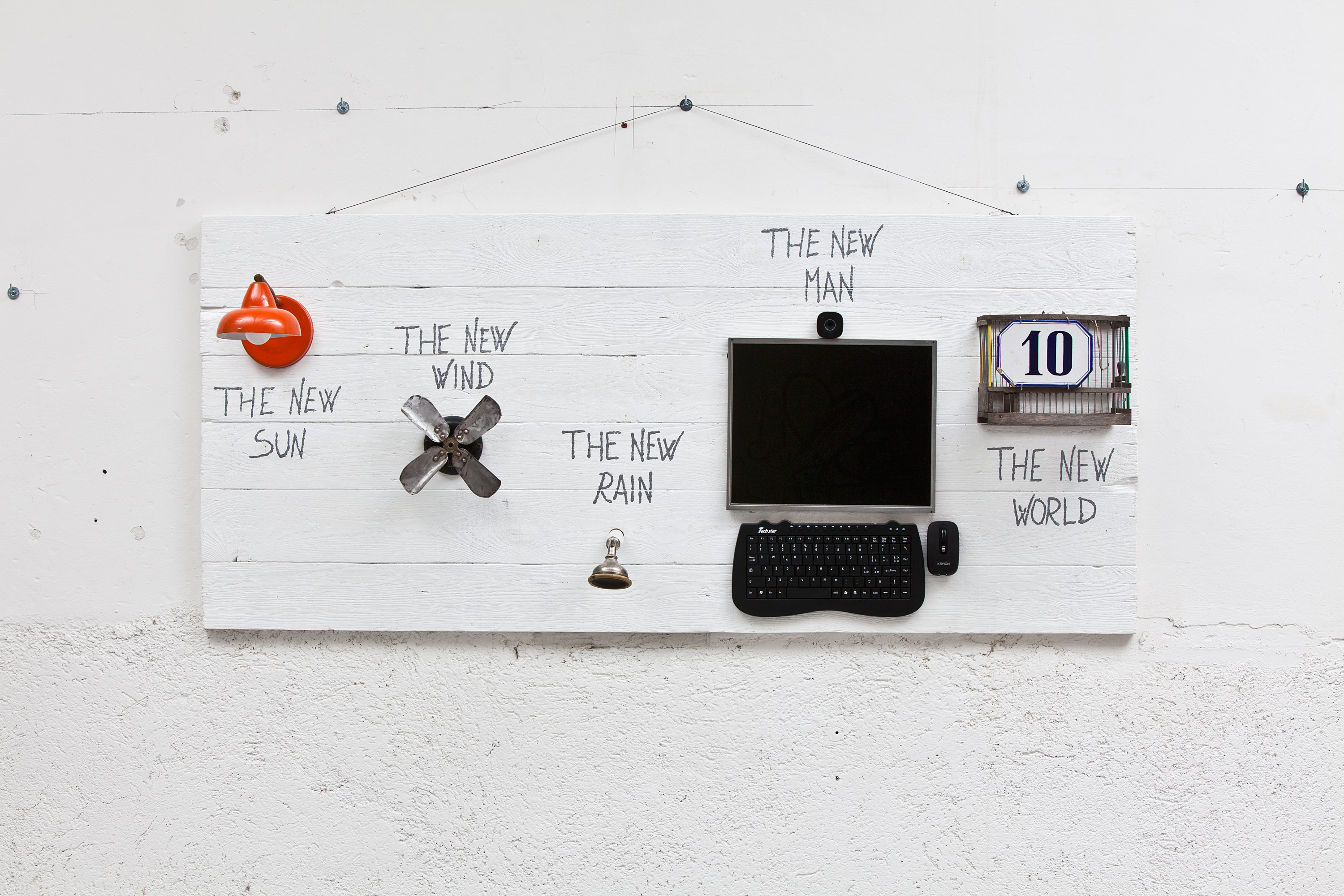 Evoluzione – Ho fatto il giro del mondo già diverse volte, solcando mari, scalando montagne e attraversando deserti e praterie rigogliose. Milioni di chilometri.
Ho visto e comunicato con persone di tutti i paesi, ho amici in tutti i paesi.
Tutte queste avventure ed esperienze ed altre ancora.
Me ne manca una, anche se la sua assenza non mi pesa affatto. Riuscire, almeno per una volta, ad uscire di casa.

Evolution – I've been around the world several times already, plowing the oceans, climbing the mountains and crossing the deserts and lush meadows. Millions of kilometers.
I have seen and communicated with people of all countries, I have friends in all countries.
All these adventures and experiences and more.
I am missing one, even if its absence doesn't weigh on me at all. Being able, at least for once, to leave the house.

Evoluzione 160×72 cm © Liviano Orologio