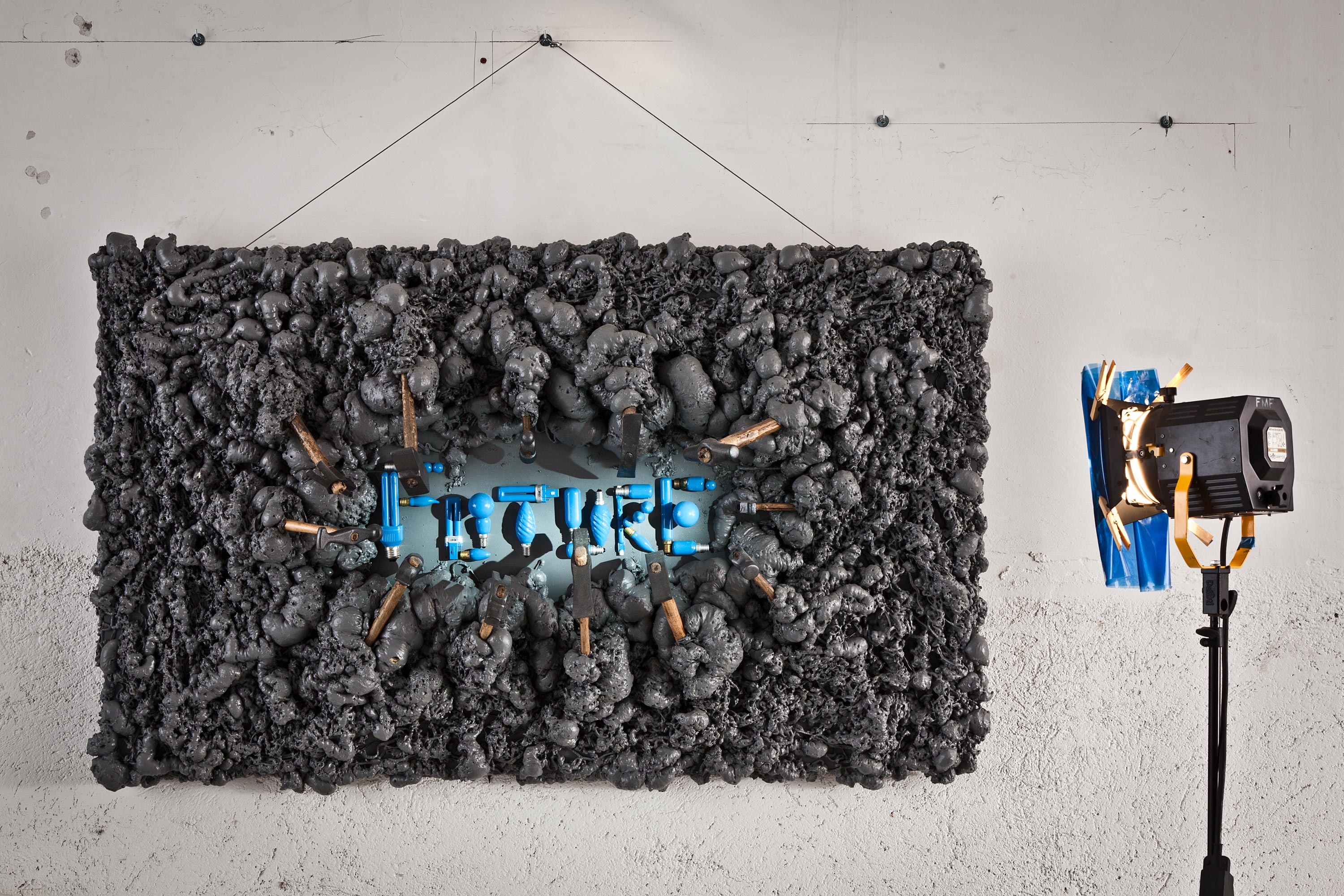 Nemici – Con in miei occhi riuscivo, una volta, a vedere lontano, molto lontano. A volte anche le stelle mi erano familiari.
Ora, i miei occhi sembrano rotti. Vedo tutto sfuocato e non più lontano di oggi.

Enemies – With my own eyes I could, once, look far, very far. Sometimes even the stars were familiar to me.
Now, my eyes seem broken. I see everything blurred and no further than today.

Nemici 95×155 cm © Liviano Orologio